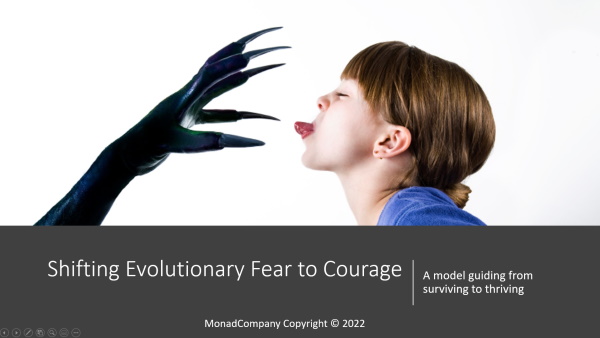 Shift to Courage

This is a workshop were you learn to recognize, interrupt and hack your fear-based patterns to shift into a more effective state.
Learn about a model enabling you to transform your innate, often unconscious fear-based response.
As human beings, we have inherited these fear-based survival responses as a part of our evolution.
As these patterns are specifially tuned to the hunter-gatherer environments,
in our modern society these fear-based responses and associated emotions lead to ineffective and unsuccessful behaviour.
This model guides you from surviving to thriving.
Enabling you to shift into a more stress-free, courageous and creative version of yourself.
For 20+ years, this method has transformed the careers, team spirit of teams, and the performance of companies.

The workshop duration is two hours.
The number of participants is 12.
Price for the workshop is € 2400,00.
This workshop is both online and in-person available.
The entrance fee for individuals is € 200,00.
All prices quoted are exclusive of taxes, accommodation and travel expenses.
On request, all workshops are customizable.